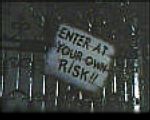 I prefer e-mail over any other form of communication. I answer any reasonable e-mail addressed to me personally, but sometimes you have to be patient, very patient. If possible, please encrypt your message with one of the keys below.
If you would like to meet me in person it is usually a good idea to send me a brief e-mail first with some details about you and a brief explanation of why you want to see me. Do not forget to let me know when you are available and note that I strongly believe that early morning is ideal for sleeping and the ideal time for working (as in doing things, not talking to people) is when the sun is not visible.
I am happy to talk to people and I treat personal messages as such and respect people's privacy as long as they respect mine. Otherwise, I might become quite creative. Also for the ever increasing legal plague, see the disclaimer below, stating simply the obvious.
Disclaimer
Unless otherwise agreed explicitly, by sending any message to me you are agreeing that:
I am, by definition, the intended recipient.
You either make no intellectual property claims to the message, or grant to me a worldwide, irrevocable, perpetual, non-exclusive, royalty-free licence to use, reproduce, adapt, publish, translate and distribute your message in any existing or future media. You also grant to me the right to sub-license these rights, and the right to bring an action for infringement of these rights.
I may choose to take the contents as representing the views of your company.
While I take every precaution to protect my various computer systems from malware, viruses, or other malicious software, you are responsible for transmitting any such software in the message and as such liable for any damage caused by the aforementioned malicious software.
Any disclosure of confidential information is your responsibility, and you accept sole liability for such under applicable law. As it is trivial to intercept, read, modify and forge e-mail messages and they are relayed and distributed by multiple servers, any statements in an unencrypted, unsigned e-mail about its confidentiality or legal validity are insubstantial.
This overrides any disclaimer or statement of confidentiality that may be part of your message.
Cite this page as 'Frank C Langbein, "Contact,"
Ex Tenebris Scientia
, 1st January 1995,
https://langbein.org/contact/
[accessed 28th September 2023]'.

This work is licensed under a Creative Commons Attribution-NonCommercial-ShareAlike 4.0 International License.